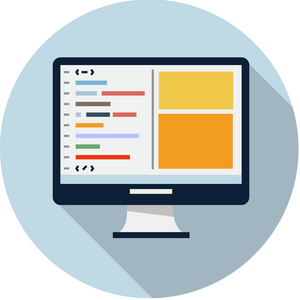 Web Site Setup and Customization
Regular price $250.00 Sale
This service includes two phases.  First, the initial setup is conducted using basic information and content from the client.  Second, feedback is taken and modifications are made to bring the site to a baseline.  The total number of hours available for use when purchasing this service is 4.  Please note, the security deposit is non-refundable as it covers our time to complete the initial data collection and site setup activities.  The balance, due upon completion of the 4 hours, will be tracked via invoice or can be paid in full now.
This service includes the following activities; to be completed once deposit and basic content is received:
Site Creation on the Shopify Platform
Selection of theme for site
Creation of a temporary logo (if necessary)
Integration of logo into the site
Creating Pages, Blogs, and Blog Articles
Creating site navigation menus
Setting up products and collections 

(if necessary)

Setting up shopping cart 

(if necessary)

Setting up shipping profile 

(if necessary)

Setting up domain (new or existing)
Configuring email forwarding
Configuring basic site settings
Configuring user account access to the site
Setting up site analytics
Configuring staff accounts for client (up to 15)
Configuring third-party drop shipping 

(if necessary)

Customization of email responses 

(if necessary)
This service does not include:

Setting up external email such as Office 365 or Gsuite
Configuring or operating online marketing and advertising suites
Configuring or operating email newsletter suites
Anything not listed in the scope section above
Ongoing maintenance activities are billed via invoice.  Options for ongoing maintenance of your site include:
Self-Managed - Manage the site content yourself
As Needed - We will make changes and customizations on an hourly basis
Fully Managed - We will make changes on a monthly basis for a reoccurring fee.